Travel Trend: Picture Yourself Here
7 Amazing Photoshoot Ideas that are Totally Possible in Virginia Beach

.

+ Tips on How to Shoot them to Make them Totally Instagrammable!
When coming to the beach it is hard not to focus on all the natural beauty that surrounds you. But Virginia Beach has so much more than just mother nature's ambiance to offer. We have compiled the most creative photoshoot ideas in Virginia Beach! This is the ultimate guide to how to shoot your exploration of Virginia Beach with photography tips added in to ensure your photos get all the likes!
Incorporate a Mural as the Background of your Photography
Nestled within VB's oceanfront area is the cultural arts enclave that has been dubbed: The ViBe Creative District. One of the largest (both literally and figuratively) parts of the ViBe District that connects this area is all the murals and art installations. Local artists have used everything from the typical walls to the roads, sidewalks, parking meters, trees, and local businesses as their canvas to display their artistic expression.
We admit that it can be hard to stop photographing yourself in front of all the colorful murals. But in order to keep your social feed fresh and exciting here are few suggestions on how to make sure you and the street art look absolutely fabulous!
Consider with Your Background
First scope out the murals you want to photograph. A little recon can go a long way to help you plan how you want to present yourself in front of the mural. If the mural is bright and colorful consider wearing something black to contract and make you stand out.
Photo Credit: Misty Saves the Day
Or reverse it; if the mural is black and white be that pop of color that makes you stand out from the backdrop.
Another way to make your photos stand out is to coordinate your outfit with the mural. Matching the mural perfectly will make your shot look cohesive and well planned.
Photo Credit: Dana Rae Photography
Not sure what murals are going to speak to you? Where white or cream-colored clothing, as these colors will stand out against nearly any mural!
Photo Credit: Misty Saves the Day
Utilize Background Blur Photography
Another great way to use murals and their grand scale of colors and shapes to accent your photography is to keep the focus on the subject in the photo and let the background mural blur behind them.
Photo Credit: Sarah Lin Photography
Photo Tip: This photography style works best if the subject(s) are standing away from the wall. This can be done if you have a DSLR or mirrorless camera and use a lens with an aperture (f/2.0 or lower) that is wide. This effect can also be done with a smartphone as well, though it is a little trickier. Here is a good tutorial on how to achieve this look on a smartphone.
Incorporate Creative Angles and Movement in your Photos
Movement can be a great way to bring life to the photo. Jump, twirl, run, switch poses. Though doing this in your photos can take a few more takes to get it right; the end result will be completely worth it!
Photo Credit: Darling Little Monsters
Photo Tip: With this type of photography, you may need a faster shutter speed on your camera to capture the movement without the photo getting blurry.
Also, the angle of the photo can be something to play with to have your photos stand out. Take the photo standing far away from the subject. It is tempting to get up close to the subject, but with a grand mural behind them, you can create a sense of scale by framing the whole mural with a teeny-tiny person in front.
Also, try busting out of the box and have the subject look away from the camera. It is our first instinct to capture the subject as the focal point of the photo, but try and have them look away so the mural becomes as important in the image as the subject.
Curate Your Own Unique Scene
With Virginia Beach as your backdrop for your photos you already have a naturally amazing setting. But if you want something more than the average beach photoshoot here are a few ways to really take it up a notch!
Create a Styled Luxury, Bohemian Picnic
More than just a stylized shoot you can make your bohemian picnic dreams come true. Whether you have something to celebrate like a birthday or anniversary or want to set up a fairy-tale date night VB Picnic Co can set the scene.
Whether on the sand or inside they can help you create a stylized scene that looks like it is straight from a magazine. Pair that with crashing waves, a Longboard Charcuterie seasonal charcuterie board, and a sunset and you will have photoshoot gold!
Photo Tip: Sometimes getting a decent photograph on the beach can be a little tricky. The key to good photos on the beach is timing. Generally, the best photos you will capture on the beach are taken before the sunlight is too powerful. Often referred to as golden hour, around sunrise or sunset are best for beach photos so check those times to be sure your setup falls during one of those periods. Sunrise can best be seen at the Virginia Beach Oceanfront, at Croatan Beach, or at Sandridge Beach. If you prefer an afternoon sunset setup then you want to set up at the Chesapeake Bay Beach, Rudee Inlet, Broad Bay, or the Narrows.
Add a Pop of Color
Another way to make your photos really "POP" is to add a pop of color. By adding a custom balloon installation to serve as your backdrop there are infinite was to do that! This can be a great way to decorate your vacation rental for the week, or create an outdoor oasis to take photos and celebrate! Pop VB offers custom designs and delivery. They can do anything from garlands and arches to balloon walls, table runners, giant balloons lit-letter installations, and even ceiling installations.
Can't decide between a picnic or balloons? Combine both!
Photo Credit:  Lushra + Heather Lane Events
Photo Tip: When you are photographing all those amazing bright colors make sure you pay attention to your color temperature and white balance. This is where things can get tricky. There is no perfect formula for white balance. Recognizing the type of light that is already present and offsetting it by adjusting the white balance. If the light you are using is a warm-toned artificial light, then be sure to turn up the white balance to cool off the color temperature.
Play to the Season….
One of the most beautiful things about Virginia is that we get all four seasons each year. This allows for several different and ever-changing backdrop options throughout the year. Within each season we have some pretty amazing places to go to not only soak up the respective harvest, and seasonal accouterments – all just waiting to be photographed!
Winter
The Christmas trees are waiting at the Farms to be chosen and trimmed for the holiday season. But while they are waiting, they are sure to make a great backdrop for a photoshoot. We love Henley Farms and Bright's Christmas Trees and Produce are at the top of our list for Christmas tree farms in the area.
Photo Credit: Jami Thompson Photography
Spring
Out with cold and neutral colors of the winter months and in comes the bright and vibrant colors of spring. From March to May, we cannot get over how photogenic Historic Greenbrier Farms gets with their tulip fields!
These blooms have a three-week window in their prime. Typically peaking in mid-June, we suggest following this farm on social media so you can get updates on their progress.
Photo Credit: Charlies Wanderings
Photo Tip: Call ahead and ask what color tulips are in bloom and be either match or contrast that color with your wardrobe choices to make for a beautiful composition.
Summer
The beach is the go-to spot for photography in the Summer, but if you are looking to get away from the typical and find another spot to shoot some stunning shots – look no further than the sunflower fields of Gold Petal Farms. From sky-high sunflowers to colorful zinnias their cut-your-own flower gardens and mazes give you a backdrop that people often have to fake with photoshop!
Photo Credit: Andrezza Haddaway/Gold Petal Farms
Photo Tip: When it comes to photographing sunflowers, you have to get low! While exploring angles, especially outside, try lying down in the middle of the field and shooting straight up. The sunflower stalks will take on an imposing perspective. This approach works best with really wide lenses so try using the widest lens you have.
Fall
There is something about the still vibrant neutrals of Fall's colors that just give a photo so much warmth. While most people reserve the right for a beach photoshoot for the Summer, we are here to argue that Fall is the best time to head down to the beach and snap some pics.
More specifically if you head to the North End of the beach (specifically the streets past 80th) the entrance ways to the beach are long, winding, and covered with magical arches that start to change color with the changing season. At the end of these streets' entrances to the beach, you will find rolling dunes with gorgeous tall beach grass sprouting from it in neutral hues.
Then if you want to venture down on the sand further the beaches are empty just waiting to be photographed.
Photo Credit: Jessica Ryan Photo
Creative Ways to use your Photography
Don't let them become soggy and rotten in the cloud!
Once you have done the obligatory Instagram post and created a Facebook album what is the fate of your travel photos next? Maybe you will set aside a few for #tbt posts on particularly gloomy future Thursdays. But don't let your pixelated moments sit forgotten in the digital abyss any longer.
This list is for anyone that can get behind these creative ways to give your photos more life. Bonus: Lots of these ideas make great gifts for your fellow travelers or your jet-setting friends!
Use Chatbook to turn your Instagram feed into an actual book. [$10]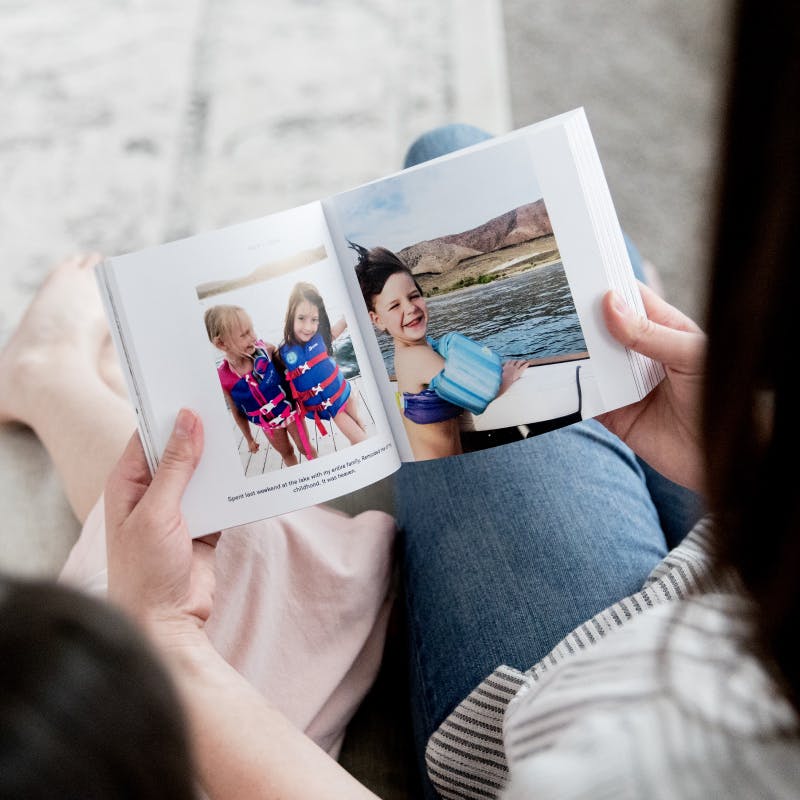 Customize a pre-cut mat board photo frame map [$69] with your favorite photo from each location. OR get a corkboard cutout of a map [$38and use pushpins to attach your photos!
Take your past travel memories on your future trips by turning your favorite photos into things like a passport holder [$22] or luggage tag [$5]
If you really want to keep the memories front and center then turn your photos into a collage that can be displayed on your phone with a phone case [$50].
Photo: Casetify
Don't have the artistic ability to paint your photo? But love the idea of turning your photo into a painted piece of art. We have founds some awesome resources for you! If you love watercolors head over to the Etsy shop called Carlin Art Watercolor [from $75] and submit your photo for them to recreate. If you are more drawn to acrylics than be sure to check out the lindy whitton studio shop [from $64].
Photo Courtesy of Carlin Art Watercolor
Or if you have been bitten by the artsy bug, but are not a pro be sure to check out Shockikn Shop where you sent them a photo and they create a custom paint by number kit for you to paint!
Since reminiscing about past trips already brings a bit of nostalgia why not really go with the nostalgic feel by throwing it back to the '90s by creating a Retroviewer [$30]. This is perfect for the serial traveler who wants a fun way to show off their photos. They even have an option where you can add 3-D captions to the photos.
But if nothing else, do yourself a favor and invest in a compact photo printer. We love the HP Sprocket Select Portable Photo Printer. It stands out because it wirelessly connects to your smartphone and prints your photos on command. This is great because you can now print your photos with no hassle. You will be able to change out your picture frames in your house as each adventure trumps the last.
Photo courtesy of Amazon
We cannot wait to host you while you explore Virginia Beach. Be sure to tag @coastalaccommodations in your travels and contact guest services if you need more recommendations or would like us to set you up with a local photographer.  
Happy Snapping!