Whether you are looking to reconnect with yourself or loved ones here are our top seven unique experiences that will help you make the most of your trip to Virginia Beach.
TAKE YOUR ADVENTURE TO THE SKY
There are plenty of ways to tour Virginia Beach on the ground, but if you want to bypass the traffic and get a one-of-a-kind bird's-eye-view you definitely will want to go on a tour with Hampton Roads Heli. The tours are very affordable with offerings of both 30 min and hour-long time spans.
Depending on the time of year you may also get a bonus. Many guests are able to see dolphins or whales just off the shoreline. This is one of the best things to do in Virginia Beach if you are looking to experience the beach in a different way!
BE THE CAPTAIN, STEER THE SHIP
Don't just be a passenger be your own Captain. Whether you have a boating license or not BayVentures will get you out on the water for a day of exploration and fun. Virginia Beach is so unique because in addition to the Oceanfront, we also have vast array of inland waters including, Linkhorn Bay, Broad Bay, Crystal Lake, Long Creek, and the Lynnhaven Inlet. These protected waters offer smooth cruising with plenty to see and enjoy.
BayVentures offers 24-foot pontoon that come equipped with a Bimini top for shade, a Bluetooth stereo for entertainment, a depth finder for peace of mind, and a whole lot more!! Pull up to the beach and picnic. Enjoy watersports like tubing and wakeboarding. Grab a bite from several on the water restaurants. With room for up to 14 people allows you to spend the day as you please out on the water! Our concierge team is happy to get this setup for you!
SWING FROM THE TREES
If you like an adventure paired with a challenge then The Adventure Park should be at the top of your list of unique experiences to do in Virginia Beach! This makes our list not on because of the excitement factor, but also because the whole family can get involved. An added bonus of night climbing under lights makes this as unique of an experience as they come. If you are ready to get hooked-up this course with over 258 treetop platforms and over 27 ziplines. The course has different levels of difficulty paired with a beautiful setting over Owls Creek. You can explore the park at your own pace for a day of fun and exciting self-guided discovery!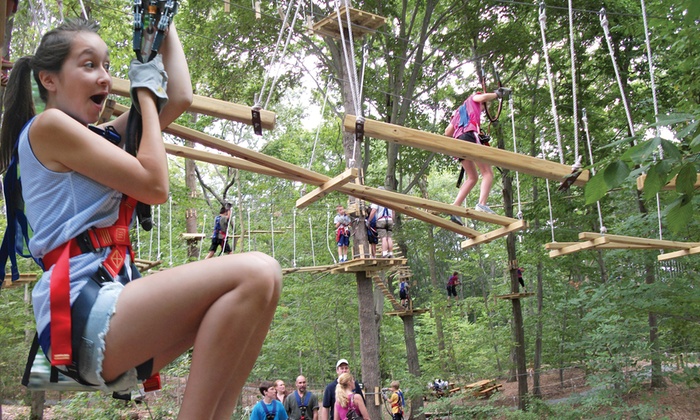 TO COOL OFF OR HEAT UP THE TRACK- NO NEED TO CHOOSE
This adventure spot has two awesome attractions on the same property: Ocean Breeze Waterpark and Motor World Virginia Beach.
Ocean Breeze
During summer months Ocean Breeze Waterpark is the place that locals and tourists alike make sure to include in their plans. Whether you want to sit in your own private cabana or spend the day feeling your stomach flip with the over 30 rides, slides, and attraction.
Motor World
If you prefer your need for speed to be sans water than Motor World is the place for you. With 11 Go-Kart tracks, 24 Karts, with 16 different style Go-Karts your inner racecar driver will be racing toward that checkered flag. In addition to the Go-Karts, they also have a sky-high Skycoaster for thrill seekers. For the less adventurous there is Bumper Boats, kiddie and thrill rides as well as Shipwreck mini golf course.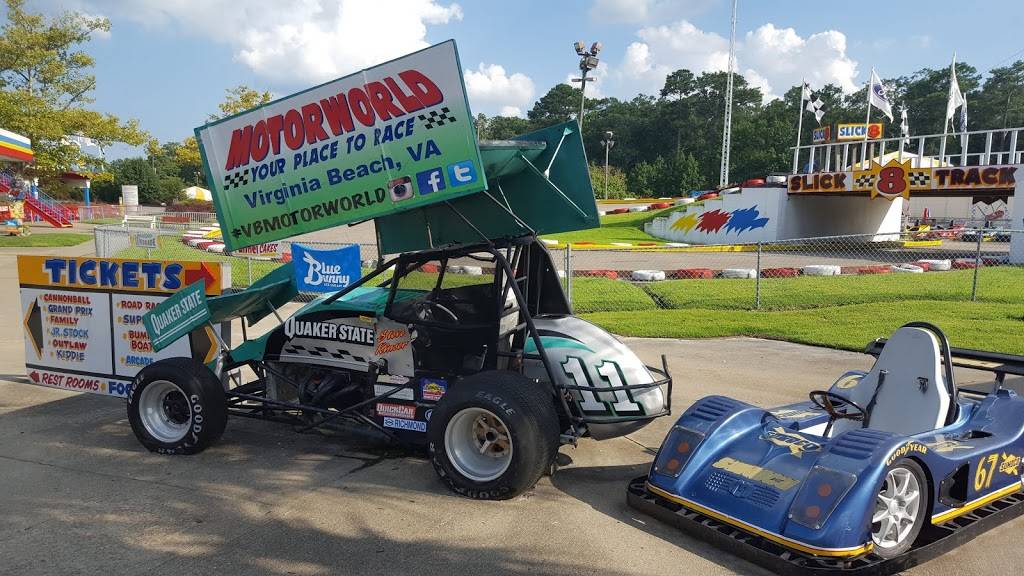 BOARDWALK CARNIVAL STYLE FUN
The Atlantic Fun Park gives us all the nostalgic feels – who doesn't love riding the biggest Ferris Wheel in VB overlooking the ocean, boardwalk and fishing pier? Another great adventure for all ages with 16 family fun rides and all the Fun Food you can handle. If you really want to make this attraction one that raises your heart rate then we suggest leaving the kiddos at home and trying out the Graviton, Flying Bob's, 100 ft. tall Skyflyer and the Sea Dragon! These rides will test your wits. They are sure to leave you with one of the biggest adrenaline rushes of your life. You won't be able to resist another ride ever again!
THE THRILL OF THE CHASE – OR BEING CHASED!
Virginia Beach has one of the country's top ten rated haunted attractions in the Nightmare Mansion. This walk-through haunted house located on the resort strip of the Virginia Beach Oceanfront. Though they call this a walk-through the live actors in the ultra-dark corridors and narrow hallways will have you doing more than walking. Most people are running, crawling or being dragged by your group through this bone chilling experience. Enter at your own risk! No really you have to sign a waiver, but it is totally worth it!
CAPTURE YOUR MEMORIES
Indoor Photos
If you don't post it on social media, did it really even happen? Just kidding, but really photos can be some of the most valuable keepsakes we own. There are so many amazing ways to capture your Virginia Beach memories that go beyond your cell phone camera. Ok you might need to bring your camera, because the #1 trending selfie museum in the world has a location in Virginia Beach. Selfie WRLD is one of the most "instagrammable" places you can go in Virginia Beach. The ever changing numerous art installation rooms will allow you to immerse yourself in fun, eye-catching backdrops like no-other. Go as a group, on a date, or alone for selfies your followers will envy.
If you are looking for something that is more of a throwback to the simpler times before Instagram, then we highly recommend a trip to Memory Lane Old Time Photo Attraction. Located on Atlantic Ave just blocks from Coastal Accommodations Properties this is not only on our unique experiences list, but also makes it to the top of the list for things you must do while in Virginia Beach.
You will leave with a classic antique portrait and fine antique style fame.  But the experience is really what will make your photo that much more special. In minutes you will be transformed into a cowboy, saloon girl, Civil War general, southern belle, Victorian lady & gentleman, southern gentleman, Native American, hillbilly, pirate, French maid, Keystone cop, gangster, flapper, or just about anything else you would like to be from days past! They specialize in individuals, large groups, children and family portraits so be sure to bring along the whole crew!
Outdoor Photos
If an outdoor backdrop is your speed then Virginia Beach has you covered. Whether you hire a photographer or snap your own photo you will not be disappointed with beautiful backdrops that are all over town. Here are a few of our favorites: First Landing State Park, Back Bay Wildlife Refuge, Stumpy Lake Natural Area, Mount Trashmore Park, the ViBe District Murals, or King Neptune Statue. These six sites are dubbed the 6 most Popular Instagram Spots in VA Beach.
YOUR EXPERIENCE IS OUR HIGHEST PRIORITY
Though at first glance Coastal Accommodations is defined as a Property Management company, but that is not how we see ourselves. You will find that the tasks at the forefront of our business prioritize helping our guests relax, decompress and create memories that they will have for a lifetime. We know that oftentimes the most unique experiences provide the most remembered memories. One of the unmatched attributes Virginia Beach touts is its abundance and variety of experiences.